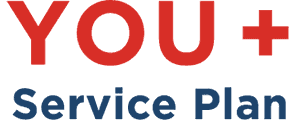 You+ Service Plan in Cornerstone Plymouth
Many Minneapolis drivers love shopping from Cornerstone Plymouth because they can shop a wide inventory of used vehicles and enjoy exceptional service from our team members! This is just the beginning of why drivers love to purchase their car from our dealership since they can purchase a You+ service plan to help save on future service visits in Plymouth. If you want to go with option A for your service plan, you already have 50% off after the purchase of your vehicle! Learn more below.
Our Cornerstone Commitment
If you think this is too good to be true, it is not because we are devoted to doing everything we can to make the car-buying and car-owning process extremely easy and convenient for you through our Cornerstone Commitment! We understand how life in the Maple Grove area can get extremely busy, but our cars still need to be in proper and safe conditions to keep us going. That's why we offer Plymouth service plans at an affordable price, encouraging all drivers to bring in their vehicles for basic maintenance handled by our experienced service team.
Along with the option to creating your service plan, we also offer other benefits. Take a look at the rest of our commitment below.
Used Vehicle Benefits
Cornerstone Plymouth is one of the leading dealerships in Minnesota that sell pre-owned cars at competitive prices.
All of our vehicles come with a free vehicle history report, so you can know all about your new-to-you car beforehand!
They also come with a Cornerstone Certified Inspection report from our service experts.
Enjoy 6 months of complimentary diagnostics services on us!
Purchase Benefits
When you shop at Cornerstone Plymouth, you can shop in peace and at your own pace, so you can enjoy a truly hassle-free process. Don't believe us? We will even let you shop 100% online with Click Your Ride at your Minnetonka home!
If you want to get rid of an old vehicle, we will buy it from you! Find out your trade-in value.
Service Benefits
Every time you visit us for a service appointment, our service technicians will perform a full multi-point inspection to ensure your car is in tip-top condition. We will consult with you afterward about the results and answer any questions you have!
You can also enjoy car washes at half prices when you stop by our Plymouth location for any services.
Use Your Service Plan in Plymouth
So what are you waiting for? Purchase a Plymouth service plan now from Cornerstone Plymouth and choose from three options! When you have your plan, schedule a service appointment and our service technicians can help you get back on the road as soon as possible. Need vehicle services that aren't covered by the plan? Check out our auto service coupons to see how you can save on your visit!