What Size Windshield Wipers Do I Need?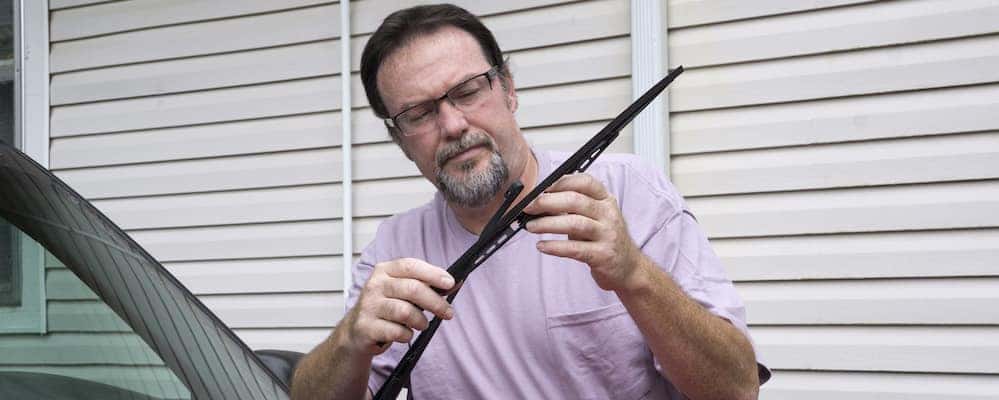 If your wipers aren't doing their job, or they've started to make that awful squalling noise blades are prone to as they wear down, it could be time for a change. Your windshield wiper's size varies depending on the make, model, and vintage of your vehicle, and it's essential you know exactly which size you need before you try to change them out. Improperly fitted blades can't do their job, which could be a problem if you're on the road to Maple Grove and the weather takes a turn. So, what windshield wipers do you need? Learn how to find out with Cornerstone Plymouth
What Windshield Wipers Do I Need?
When it comes to wiper blades, size is important. Here's how to find out what size windshield wipers you need for your vehicle:
Check Your Manual: Your vehicle's manual should tell you what wiper blades size you need for each side and may even recommend a brand. Some vehicles have different size requirements for the driver and passenger sides, so read carefully before replacing your wiper blades.
Use a Tool: You can make use of tools online, such as the wiper selector here, or contact our parts department to find out your vehicle's optimal windshield wipers size.
Ask a Tech: If in doubt, speak to someone who knows cars like yours inside and out, such as the certified service professionals at Cornerstone Plymouth. Not only can we help you find the right part for your Minnetonka area vehicle, but thanks to our service specials, we can install them for you often for less than the cost of doing it yourself.
Of course, if you'd prefer to install your own wiper blades, you're certainly welcome to! You can use the instructions on the back of the windshield wiper packaging or read our step-by-step guide and have the job done in just a few minutes.
You+ Service
You can save money on all the services your vehicle needs, including replacing your wiper blades, with our affordable You+ Service plans. We offer a variety of customizable plans that include necessary tasks such as:
Oil and Filter Service
Multi-Point Vehicle Inspection
Fluid Check
Tire Pressure Check
Exterior Wash
Battery Performance Check
And, while you wait, you can use our free Wi-Fi to check the traffic in Brooklyn Park while you enjoy the complimentary refreshments in our private customer lounge.
See the Cornerstone Difference
Whether it's wiper replacement, basic maintenance, or something more serious, our service techs can help. To learn more, contact Cornerstone Plymouth's service center in Plymouth today. We have plenty of other service tips to help you maintain your vehicle at home, like how to remove stickers from your car, at our Service Tips Hub.
Car Maintenance Tips in Plymouth
Imagine it's January, the coldest day of the year, and you climb into your freezing car and turn the key, expecting the glorious sound of combustion. Instead, you hear clicking, maybe a little catch, and then nothing. It's late, you're tired, and now you're trapped in a Maple Grove parking lot with a dead battery….

Colder weather is coming to folks in Maple Grove and Minnetonka, which means it's time to make sure your car battery is in good shape. But how long is a car battery meant to last? In ideal conditions, a battery could last as long as six years, but there are various factors that can impact…

If you've noticed that your check engine light is on, now is a good time to check car fluid levels — including engine oil, brake fluid, and other automotive fluids. The certified technicians at Cornerstone Plymouth are happy to take care of your auto maintenance needs near Maple Grove, but we're also here to help…