Which Car Loan is Best – Dealership or Bank?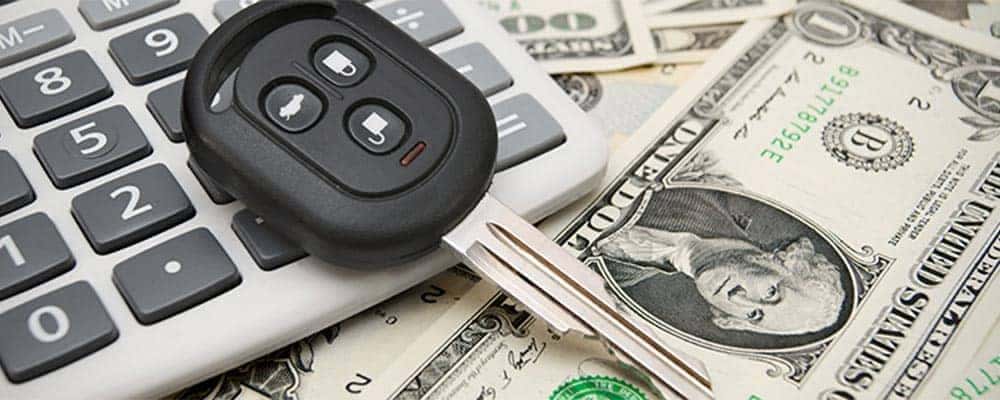 Whether you're searching for a used car in the Plymouth area, it's likely that you'll take advantage of car financing. However, it's important to do your research before you sign papers at the dealership so you can ensure that you get the best interest rates and lowest monthly payment available. Find out whether financing through the dealership or through a bank or credit union is best for you, then rely on the Cornerstone Plymouth finance department to walk you through the process!
How to Find the Lowest Rate
There's no surefire way to tell whether your dealer will offer a lower interest rate than your bank; in many cases, dealer financing is actually the same as bank financing. The dealer simply goes to the bank and does the legwork for you. However, it can be beneficial to go to your bank before choosing your vehicle so you can find out their rate first. Then, you can compare that to your dealer's and see if your dealer can match the rate if the bank's is lower.
Dealer Financing
Pros: Automakers will occasionally have promotions where they offer very low interest rates on new cars, which a typical bank wouldn't do. Dealers will also "shop around" so to speak, and will find the best bank rate in the area.
Cons: Dealer financing is a common option because it offers the simplest route to buyers – they can choose and finance without leaving the dealership. However, it's important to ensure that your dealership isn't marking up the bank's rates in order to make money.
Bank Financing
Pros: The main advantage of car financing through a bank is that they won't mark up interest rates as some dealers might. Because of this there's no middleman, so rates could potentially be better.
Cons: You can negotiate interest rates with your dealer, but banks will typically offer just one rate. They also won't shop your credit around to lenders like dealers do.
Rely on Cornerstone Plymouth for All Things Finance
Whatever financing route you choose, you can count on our experienced finance department to help you through every step of the way. Contact us for more information, and make your way to our Plymouth dealership to browse our new vehicle inventory in person!
Recent News From Cornerstone Plymouth
The Ford F-150 is one of the most powerful and strongest trucks on the market thanks to its incredible towing capacity. Let the experts at Cornerstone Plymouth walk you through the towing capabilities of each of these newer Ford F-150 models, and find the one that's right for your budget as well as your needs. Used…

If you're ready to upgrade your Maple Grove area drive, but don't want to destroy your budget on an overpriced new car, then buying a used car from Cornerstone Plymouth could be the answer you've been searching for. We offer access to the best used sedans on the road today, many with shockingly low miles,…

Imagine it's January, the coldest day of the year, and you climb into your freezing car and turn the key, expecting the glorious sound of combustion. Instead, you hear clicking, maybe a little catch, and then nothing. It's late, you're tired, and now you're trapped in a Maple Grove parking lot with a dead battery….
What Cornerstone Plymouth Customers Think
Caleb and Al handled everything very smooth and made the purchase easy. Will be visiting them next time we are shopping for a new vehicle.
I went looking for a SUV yesterday and I was lucky enough to have Gerald assist me.He was kind professional and thorough . I must say he and the financial team went above and beyond to make sure I walked out of there with the truck I've always wanted! Thank you Gerald and Amanda(?) you guys are the best.
Joel was my sales man. And I must say he is a Miracle worker. Couldn't have had any better experience anywhere with Purchasing a Vehicle. They are all amazing and outstanding customer service.! They actually care for you and whatever it may be your looking for. GO HERE 100 PERCENT WHEN GETTING A VEHICLE!!!
From start to finish, Caleb and Ryan both were very informative and right there to answer any questions I had. They both worked hard to get my loan to go through quickly.I did not think I would be driving out of the dealership with my new (used) vehicle that day but I did.I do recommend Cornerstone Plymouth and other Cornerstone locations especially if they have personnel like Caleb and Ryan.Thanks again both of you for making this an enjoyable experience instead of a frustrating one that I may have found going somewhere else.Thank you,Thomas Manning
I was referred by my supervisor who actually brought me into the facility. I spoke with John Jelinek and he was nice and got me into a very nice car! I was pressed for time so John and the finance department Annette Brisse got me in and out in a timely matter as we all know buying a car isn't a fast purchase... I had some concerns with the brakes but John assured me that the service team will be able to look into those for me. There are a lot of anxieties with purchasing a car but the staff here are calm and willing to help.
I was referred to Cornerstone in Plymouth so I stopped there first hoping I wouldn't hate car shopping as much as I have in the past. Caleb made everything so easy! He was friendly, professional and genuinely wanted to help me find my perfect vehicle. I didn't feel pressured at all while I went back and forth test driving vehicles and Caleb was more than patient with my indecisiveness. I've had my 2016 Ford Escape for almost 2 weeks now and I love it! I will definitely go back and refer to friends and family.
Gerald Foster was incredibly kind and helpful and assisted me in finding the perfect car for my needs. I highly recommend Cornerstone and I suggest reaching out to Gerald if you're going to go!
Today, being 07/20/2019 I visited Cornerstone Auto Plymouth, to buy a car (Nissan Morano) for my wife's surprise birthday gift. Mr. Al, was my sales representative and was very good at his job too, infact, he has a good customer relationship, friendly, and very easy to work with. I would have bought a car at Cornerstone Auto without his good conviction and politeness.