Which Car Loan is Best – Dealership or Bank?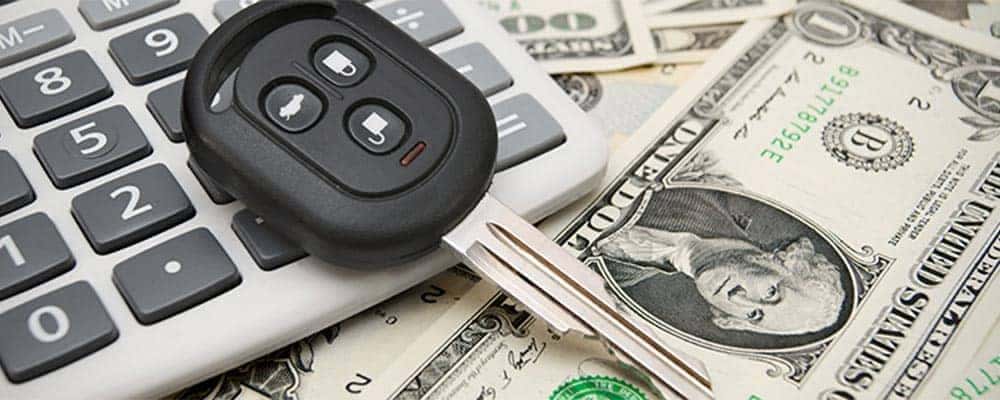 Whether you're searching for a used car in the Plymouth area, it's likely that you'll take advantage of car financing. However, it's important to do your research before you sign papers at the dealership so you can ensure that you get the best interest rates and lowest monthly payment available. Find out whether financing through the dealership or through a bank or credit union is best for you, then rely on the Cornerstone Plymouth finance department to walk you through the process!
How to Find the Lowest Rate
There's no surefire way to tell whether your dealer will offer a lower interest rate than your bank; in many cases, dealer financing is actually the same as bank financing. The dealer simply goes to the bank and does the legwork for you. However, it can be beneficial to go to your bank before choosing your vehicle so you can find out their rate first. Then, you can compare that to your dealer's and see if your dealer can match the rate if the bank's is lower.
Dealer Financing
Pros: Automakers will occasionally have promotions where they offer very low interest rates on new cars, which a typical bank wouldn't do. Dealers will also "shop around" so to speak, and will find the best bank rate in the area.
Cons: Dealer financing is a common option because it offers the simplest route to buyers – they can choose and finance without leaving the dealership. However, it's important to ensure that your dealership isn't marking up the bank's rates in order to make money.
Bank Financing
Pros: The main advantage of car financing through a bank is that they won't mark up interest rates as some dealers might. Because of this there's no middleman, so rates could potentially be better.
Cons: You can negotiate interest rates with your dealer, but banks will typically offer just one rate. They also won't shop your credit around to lenders like dealers do.
Rely on Cornerstone Plymouth for All Things Finance
Whatever financing route you choose, you can count on our experienced finance department to help you through every step of the way. Contact us for more information, and make your way to our Plymouth dealership to browse our new vehicle inventory in person!
Recent News From Cornerstone Plymouth
If you're ready to upgrade your Minnetonka area drive, but don't want to destroy your budget on an overpriced new car, then buying a used car from Cornerstone Plymouth could be the answer you've been searching for. We offer access to the best used sedans on the road today, many with shockingly low miles,…

Imagine it's January, the coldest day of the year, and you climb into your freezing car and turn the key, expecting the glorious sound of combustion. Instead, you hear clicking, maybe a little catch, and then nothing. It's late, you're tired, and now you're trapped in a Maple Grove parking lot with a dead battery….

Every car has them and, if you plan to survive the Minnetonka winter, they need to work well. We'll teach you how to tell when your wiper blades are ready for a change, how to do the job yourself, and what it will cost if you decide you want someone else to handle the…
What Cornerstone Plymouth Customers Think
My transmission went out in my vehicle and I needed a another car really bad. I went to cornerstone Plymouth and met with Mr. Gerald and he gave the best service ever. He got me rolling like he promised and I would recommend anyone and everyone to him. Thank u vey much
Joel was my sales man and he was very great sold me a car with in less than an Hour and a half and I was satisfied with my purchase When ever you are looking for a car call Joel
Today I brought my vehicle into Cornerstone in Plymouth just to see if they could take a look at a sound coming from the front end. Josh the tech got my vehicle in right away and followed up with a test drive. He was very professional and friendly! I recommend cornerstone to anyone looking for professional and friendly service.
Gerald Foster is a professional who exemplifies the characteristics of a honest, approachable and caring person whose main purpose is to help customers not only reach but exceed their dreams. Years ago an agent assisted my daughter with the acquisition of a vehicle under circumstances that weren't ideal but they worked with her. It was based on this history that I brought my son to acquire his first vehicle. During the transaction I was asked if I had an interest in securing another car for myself and my reply was, "The next vehicle I acquire will be my dream car." Shortly after returning to the dealership after my son's test drive, Gerald told me he had something for me to see and Oh my goodness, I couldn't believe my eyes. I truly believe and now know more than anything that all things are possible if you believe. I'm now driving my dream car and the blessings didn't stop there. Gerald helped my son-in-law acquire a vehicle too. Until now my experience with dealerships have left me feeling diminished. Cornerstone (Plymouth) has left my family exceedingly pleased and valued. Ms. C.
I have been using Cornerstone Plymouth for about a year now for auto repairs. I have found that they are honest and up front with me. When they say the job will be done, it has been. Their prices are quite a bit lower than other dealers and maybe a little higher than some of the independent shops I have used. I find that I can trust the job will done well and on time.
I bought my second car from Cornerstone this Friday. I had a great experience Caleb was my salesman he did a fantastic job and made sure I received the car I wanted. I recommend this location for your next purchase.
Caleb, Annette and Ryan got me into an amazing car with a great deal. They were all so friendly and helpful throughout the process!
My Husband and I had the pleasure of working with Mr. Gerald. He took really good care of us. We got the truck we wanted and the customer service was superb. Gerald made our experience with buying a car a pleasure.