Which Car Loan is Best – Dealership or Bank?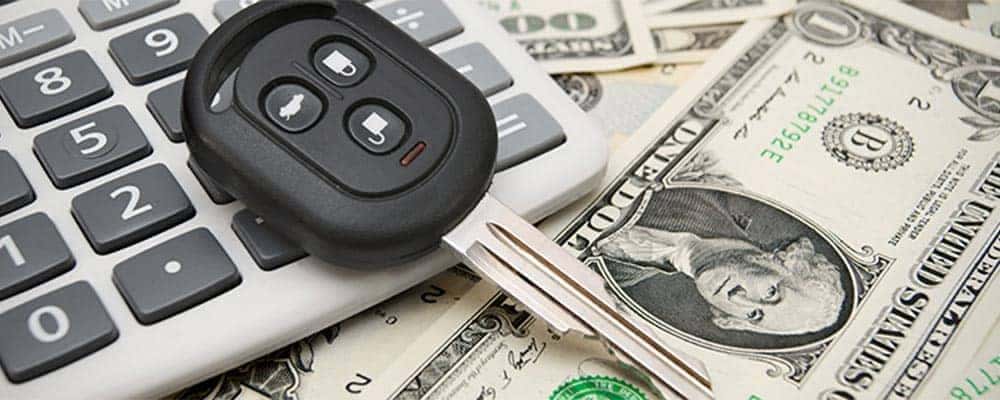 Whether you're searching for a used car in the Plymouth area, it's likely that you'll take advantage of car financing. However, it's important to do your research before you sign papers at the dealership so you can ensure that you get the best interest rates and lowest monthly payment available. Find out whether financing through the dealership or through a bank or credit union is best for you, then rely on the Cornerstone Plymouth finance department to walk you through the process!
How to Find the Lowest Rate
There's no surefire way to tell whether your dealer will offer a lower interest rate than your bank; in many cases, dealer financing is actually the same as bank financing. The dealer simply goes to the bank and does the legwork for you. However, it can be beneficial to go to your bank before choosing your vehicle so you can find out their rate first. Then, you can compare that to your dealer's and see if your dealer can match the rate if the bank's is lower.
Dealer Financing
Pros: Automakers will occasionally have promotions where they offer very low interest rates on new cars, which a typical bank wouldn't do. Dealers will also "shop around" so to speak, and will find the best bank rate in the area.
Cons: Dealer financing is a common option because it offers the simplest route to buyers – they can choose and finance without leaving the dealership. However, it's important to ensure that your dealership isn't marking up the bank's rates in order to make money.
Bank Financing
Pros: The main advantage of car financing through a bank is that they won't mark up interest rates as some dealers might. Because of this there's no middleman, so rates could potentially be better.
Cons: You can negotiate interest rates with your dealer, but banks will typically offer just one rate. They also won't shop your credit around to lenders like dealers do.
Rely on Cornerstone Plymouth for All Things Finance
Whatever financing route you choose, you can count on our experienced finance department to help you through every step of the way. Contact us for more information, and make your way to our Plymouth dealership to browse our new vehicle inventory in person!
Recent News From Cornerstone Plymouth
If you're ready to upgrade your Minnetonka area drive, but don't want to destroy your budget on an overpriced new car, then buying a used car from Cornerstone Plymouth could be the answer you've been searching for. We offer access to the best used sedans on the road today, many with shockingly low miles,…

Imagine it's January, the coldest day of the year, and you climb into your freezing car and turn the key, expecting the glorious sound of combustion. Instead, you hear clicking, maybe a little catch, and then nothing. It's late, you're tired, and now you're trapped in a Maple Grove parking lot with a dead battery….

Every car has them and, if you plan to survive the Minnetonka winter, they need to work well. We'll teach you how to tell when your wiper blades are ready for a change, how to do the job yourself, and what it will cost if you decide you want someone else to handle the…
What Cornerstone Plymouth Customers Think
My wife and I buy a car about every 5-6 years so this is not a common practice.  Shopped the internet and found a preferred vehicle that met our pricing situation. This dealership and staff were different from prior car buying experiences in that this dealership promoted a "peace of mind" atmosphere. Our salesperson, Gerald Foster, was courteous, honest and service orientated....a real person who you wish was your neighbor. No games just doing everything possible to get you behind the wheel of a new ride. Ask for Gerald and you will also have an exceptional experience just as we did!!!!! Oh, by the way we will be back in about 5-6 years.   Jim & Roxanne 01/02/19
I really enjoyed my time with the person that helped me . He was very patient with me helped me with things I didn't understand. I would recommend them to anyone. Thanks So much!!
Exceptional service- very friendly, efficient and fast, reasonable prices for honest,good mechanical work.
I bought my car over a year ago, love my car, was a process to get... but i also referred a friend to buy a car there. He also got his car there and was told I would be contacted for the referral check. Well... it's been almost a year, contacted them on multiple occasions, I was told they would dig deeper on it. I called today, talked with Ryan the manager, he said he would have his team dig into it on Monday and that they would give me a call back when they get to the bottom of it. Not only 5 minutes after I get off the phone with the manager, I get a call back from my salesperson Riley, he tells me there is nothing they can do for me since it was strictly coming out of the salespersons pocket. I was gonna use it for my oil change thru them(its a 100 dollar referral bonus) I was told that if I referred another person to get a car, they would give me a little extra on top... always trying to get them sales. I'll be sure to send anyone and everyone to CarHop before I send them to a cornerstone. Only out for themselves and their sales.Edit: Contacted shortly after this review, was told that they understood my frustrations and would give me my referral. Also asked to "start fresh without this review". I'll keep this up as 2 stars until I receive the referral bonus.2nd Edit: Riley and Cornerstone gave me the referral bonus, took almost a year, but I got it. Personally delivered by Riley. Overall happy with my car, but the referral stuff is a much too long process.
Very helpful staff. Ask for Gerald. Best car buying experience ever.
We had a great experience with Cornerstone, Dan (Salesman) was very helpful. I've recommended him to a friend looking for a newer car.
When I visited the dealer. The salesmen was not into putting pressure on you. Which was nice since many do. And I may have found a car.
I am so glad I found this place. Al Pryor helped me get a great used truck. He was awesome? I had to put a little bit more money down than I expected, but considering my credit, it was well worth it.