Which Car Loan is Best – Dealership or Bank?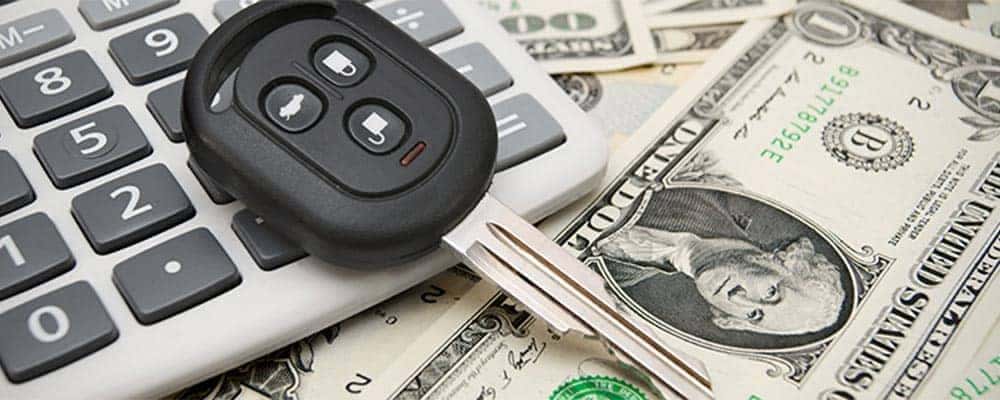 Whether you're searching for a used car in the Plymouth area, it's likely that you'll take advantage of car financing. However, it's important to do your research before you sign papers at the dealership so you can ensure that you get the best interest rates and lowest monthly payment available. Find out whether financing through the dealership or through a bank or credit union is best for you, then rely on the Cornerstone Plymouth finance department to walk you through the process!
How to Find the Lowest Rate
There's no surefire way to tell whether your dealer will offer a lower interest rate than your bank; in many cases, dealer financing is actually the same as bank financing. The dealer simply goes to the bank and does the legwork for you. However, it can be beneficial to go to your bank before choosing your vehicle so you can find out their rate first. Then, you can compare that to your dealer's and see if your dealer can match the rate if the bank's is lower.
Dealer Financing
Pros: Automakers will occasionally have promotions where they offer very low interest rates on new cars, which a typical bank wouldn't do. Dealers will also "shop around" so to speak, and will find the best bank rate in the area.
Cons: Dealer financing is a common option because it offers the simplest route to buyers – they can choose and finance without leaving the dealership. However, it's important to ensure that your dealership isn't marking up the bank's rates in order to make money.
Bank Financing
Pros: The main advantage of car financing through a bank is that they won't mark up interest rates as some dealers might. Because of this there's no middleman, so rates could potentially be better.
Cons: You can negotiate interest rates with your dealer, but banks will typically offer just one rate. They also won't shop your credit around to lenders like dealers do.
Rely on Cornerstone Plymouth for All Things Finance
Whatever financing route you choose, you can count on our experienced finance department to help you through every step of the way. Contact us for more information, and make your way to our Plymouth dealership to browse our new vehicle inventory in person!
Recent News From Cornerstone Plymouth
Wondering how much can a RAM 1500 tow? A properly-equipped 2019 RAM 1500 can tow as much as 12,750 pounds, and a 2018 model can handle a still-impressive max 10,620 pounds. That's more than enough to pull a full-sized trailer or motorized boat, and plenty of power for the toughest jobs on your Minneapolis job…

How much can a Ford Explorer tow? The Ford Explorer has been generating a lot of buzz among industry experts and drivers alike for many years, and the impressive Ford Explorer towing capacity is just one of the reasons why. At Cornerstone Plymouth, you will find an excellent selection of used Ford vehicles for sale, including…

Whether you need to tow machinery around Minneapolis, or need to haul equipment from gig to gig, a used Chevrolet Silverado 1500 is just as capable as a new one. With a long-running history of delivering powerful performance and strength, you can bet the Chevy Silverado 1500 towing capacity on all the used Silverado models…
What Cornerstone Plymouth Customers Think
Kenny Arradondo was really good to work with!
Caleb was so easy and professional to work with!! I visited four other dealers before coming to Cornerstone Plymouth and I found the perfect suv at an affordable price. Annette made the paperwork a breeze! I highly recommend the dealership to anyone in the market for a late model high quality vehicle!
This is a lovely location, everyone was very helpful and friendly! Al assisted me with my car needs, and he was wonderful! Very detail oriented, answered all questions, I highly recommend when visiting this location, Al is the best! This guy knows what he's doing!!! A+ work!
I LOVE CORNERSTONE, this is my 2nd car that I have purchased from here. The first was about 2 years ago and then yesterday. Gerald is a very honest salesman and will not steer you wrong, he is aggressive in finding the car that will fit you and your needs. Ryan is just AWESOME behind the scenes finding something, and Ms. Annette is always a pleasure to work with she helped me with my paperwork both times and made sure all the T's were crossed and I's were dotted. The receptionist at the front desk was extremely pleasant and each time ...
Once again, Cornerstone Auto and Caleb Gorman went beyond expectations and I now have the car that I wanted ! Caleb is a wonderful sales person who really knows a lot about the vehicle he's selling you and I highly recommend asking for him when you want excellent service. Also, Annette in finance was enjoyable to work with. Third vehicle from Cornerstone ! ! !
I came back from vacation and upon arriving had found out that I needed to get a new vehicle. Being that I was not mentally or financially ready to get a new vehicle I decided to go with Cornerstone because I had previously bought from them the last two cars I've owned. I asked to get in contact with anyone from sales. I am so thankful that I was transferred to Gerald Foster. From beginning to end we shared laughs, stories and he was very personable. I did not come in with the best attitude due to having this expense ...
Was able to get a great deal on the car I want, and an excellent trade-in value on my old car. Friendly and knowledgeable help from Caleb, Nate, Erik, and finance department.
Omg!!!! Caleb was great. The approval team was amazing! He helped me get approved and was fast!! I was very surprised with the outcome! I have been with cornerstone 3 times now and Caleb really looked out for me!!! I am so happy with my new vehicle!! If I could give 10 stars I would! Thank you so much