Which Car Loan is Best – Dealership or Bank?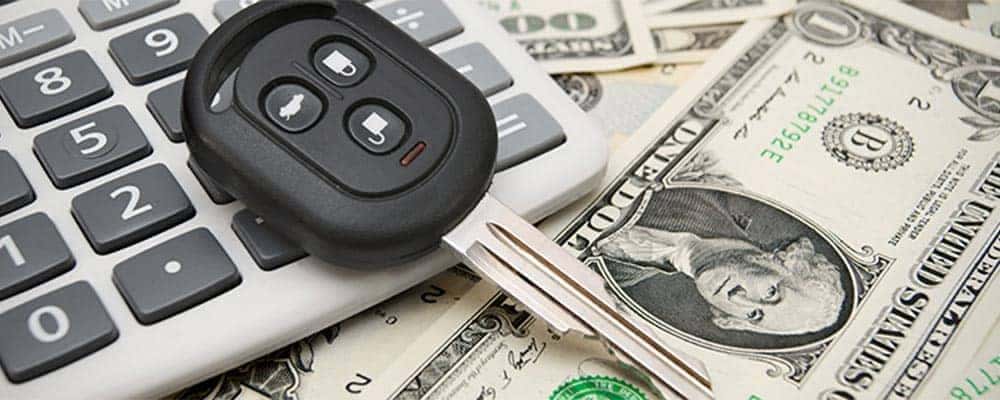 Whether you're searching for a used car in the Plymouth area, it's likely that you'll take advantage of car financing. However, it's important to do your research before you sign papers at the dealership so you can ensure that you get the best interest rates and lowest monthly payment available. Find out whether financing through the dealership or through a bank or credit union is best for you, then rely on the Cornerstone Plymouth finance department to walk you through the process!
How to Find the Lowest Rate
There's no surefire way to tell whether your dealer will offer a lower interest rate than your bank; in many cases, dealer financing is actually the same as bank financing. The dealer simply goes to the bank and does the legwork for you. However, it can be beneficial to go to your bank before choosing your vehicle so you can find out their rate first. Then, you can compare that to your dealer's and see if your dealer can match the rate if the bank's is lower.
Dealer Financing
Pros: Automakers will occasionally have promotions where they offer very low interest rates on new cars, which a typical bank wouldn't do. Dealers will also "shop around" so to speak, and will find the best bank rate in the area.
Cons: Dealer financing is a common option because it offers the simplest route to buyers – they can choose and finance without leaving the dealership. However, it's important to ensure that your dealership isn't marking up the bank's rates in order to make money.
Bank Financing
Pros: The main advantage of car financing through a bank is that they won't mark up interest rates as some dealers might. Because of this there's no middleman, so rates could potentially be better.
Cons: You can negotiate interest rates with your dealer, but banks will typically offer just one rate. They also won't shop your credit around to lenders like dealers do.
Rely on Cornerstone Plymouth for All Things Finance
Whatever financing route you choose, you can count on our experienced finance department to help you through every step of the way. Contact us for more information, and make your way to our Plymouth dealership to browse our new vehicle inventory in person!
Recent News From Cornerstone Plymouth
Wondering how much can a RAM 1500 tow? A properly-equipped 2019 RAM 1500 can tow as much as 12,750 pounds, and a 2018 model can handle a still-impressive max 10,620 pounds. That's more than enough to pull a full-sized trailer or motorized boat, and plenty of power for the toughest jobs on your Minneapolis job…

How much can a Ford Explorer tow? The Ford Explorer has been generating a lot of buzz among industry experts and drivers alike for many years, and the impressive Ford Explorer towing capacity is just one of the reasons why. At Cornerstone Plymouth, you will find an excellent selection of used Ford vehicles for sale, including…

Whether you need to tow machinery around Minneapolis, or need to haul equipment from gig to gig, a used Chevrolet Silverado 1500 is just as capable as a new one. With a long-running history of delivering powerful performance and strength, you can bet the Chevy Silverado 1500 towing capacity on all the used Silverado models…
What Cornerstone Plymouth Customers Think
We had a great experience with Cornerstone, Gerald Foster was amazing and very helpful. .
Excellent service from Riley Uhl! He was very professional and knowledgeable. He stayed in my price range and kept looking for the best deals after I left to think about the cars.
I am someone who does not enjoy shopping, and was especially wary about coming to a used car dealer, but I was very pleasantly surprised. Many thanks to Gerald for listening well and quickly getting a read on what I wanted, and for quickly identifying potential vehicles that would be a good fit. The process did not take very long, so I was especially grateful to have a vehicle I was happy with, and not to have been led down several paths that were not right for me. Gerald was very friendly and seemed sincerely committed to my satisfaction. I ...
Nice and kind people working hard to help
My sales man Gerald Foster was absolutely amazing. He didn't try to push me into the wrong car he understood and listened to what i was looking for and also knew me better than i did when it came to finding my perfect car!! I am now driving around in class and very please with his approach for finding me the right car that was PERFECT for me!!!
Yesterday 04/22/2020 I went in to cornerstone Plymouth which is my second time buying a car from them but this time it was an experience to remember, I worked with Gerald. From the moment I stepped into the door Gerald had one mission and that was to get me into the car that I wanted a JEEP. We over came many obstacles together and he made sure I drove off in a new jeep. I also want to Give a S/o to Eric at the front desk for also helping us with getting me approved for the car I wanted. ...
I worked with Kenny at this location and it was undoubtedly the best sales experience I have ever had. I went in with little to no hope at all that I was going to be able to get a vehicle. But from the moment I entered and begin working with him to the end of my purchase it's was as if we knew each other for years. He assured me that I was not going to walk away without a car. And not only did I get an amazing car at a more than reasonable price(below what I ...
Ken helped me and my boyfriend today in purchasing a new infinity Q50. He was very friendly and understanding. Highly recommend working with him!
Kenny had great customer service and communication with me while I was in the process of getting my new vehicle. I will definitely be referring people to this cornerstone location!
my saleman was kenny. i feel so nervous buying a car . but Kenny made me feel relax. it was like I've known him for year.we talked and he was very compassinate about my bad knee. and let me sit down as much as i needed too.