Which Car Loan is Best – Dealership or Bank?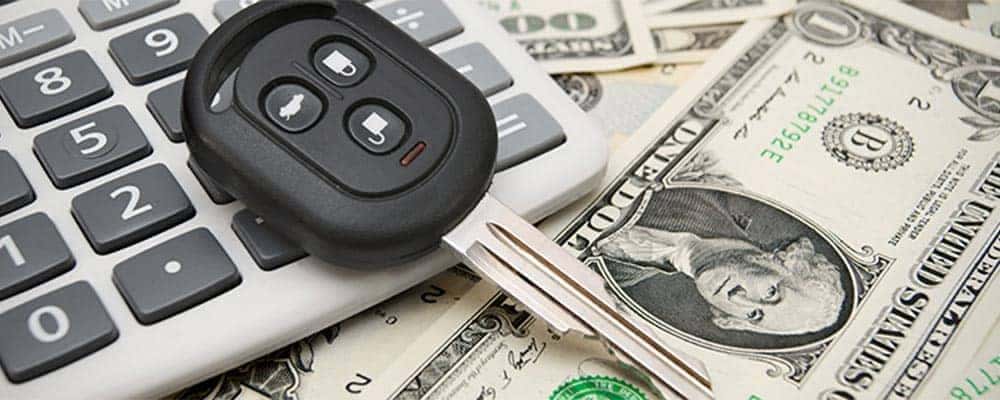 Whether you're searching for a used car in the Plymouth area, it's likely that you'll take advantage of car financing. However, it's important to do your research before you sign papers at the dealership so you can ensure that you get the best interest rates and lowest monthly payment available. Find out whether financing through the dealership or through a bank or credit union is best for you, then rely on the Cornerstone Plymouth finance department to walk you through the process!
How to Find the Lowest Rate
There's no surefire way to tell whether your dealer will offer a lower interest rate than your bank; in many cases, dealer financing is actually the same as bank financing. The dealer simply goes to the bank and does the legwork for you. However, it can be beneficial to go to your bank before choosing your vehicle so you can find out their rate first. Then, you can compare that to your dealer's and see if your dealer can match the rate if the bank's is lower.
Dealer Financing
Pros: Automakers will occasionally have promotions where they offer very low interest rates on new cars, which a typical bank wouldn't do. Dealers will also "shop around" so to speak, and will find the best bank rate in the area.
Cons: Dealer financing is a common option because it offers the simplest route to buyers – they can choose and finance without leaving the dealership. However, it's important to ensure that your dealership isn't marking up the bank's rates in order to make money.
Bank Financing
Pros: The main advantage of car financing through a bank is that they won't mark up interest rates as some dealers might. Because of this there's no middleman, so rates could potentially be better.
Cons: You can negotiate interest rates with your dealer, but banks will typically offer just one rate. They also won't shop your credit around to lenders like dealers do.
Rely on Cornerstone Plymouth for All Things Finance
Whatever financing route you choose, you can count on our experienced finance department to help you through every step of the way. Contact us for more information, and make your way to our Plymouth dealership to browse our new vehicle inventory in person!
Recent News From Cornerstone Plymouth
How much can a Ford Explorer tow? The Ford Explorer has been generating a lot of buzz among industry experts and drivers alike for many years, and the impressive Ford Explorer towing capacity is just one of the reasons why. At Cornerstone Plymouth, you will find an excellent selection of used Ford vehicles for sale, including…

Whether you need to tow machinery around Minneapolis, or need to haul equipment from gig to gig, a used Chevrolet Silverado 1500 is just as capable as a new one. With a long-running history of delivering powerful performance and strength, you can bet the Chevy Silverado 1500 towing capacity on all the used Silverado models…

The Ford F-150 is one of the most powerful and strongest trucks on the market thanks to its incredible towing capacity. Let the experts at Cornerstone Plymouth walk you through the towing capabilities of each of these newer Ford F-150 models, and find the one that's right for your budget as well as your needs. Used…
What Cornerstone Plymouth Customers Think
Had a great experience buying a car at this Cornerstone. Put in an inquiry about a car in the morning and ended up bringing it home that night!Aaron Dreis, the one who responded to my inquiry, helped make the process of buying very quick and easy to understand. I highly recommend checking this dealership out.
We really enjoyed our car buying experience. They really worked with us to get the car we wanted at the price we could afford. Aaron was a great salesman who did not pressure us into things we didn't want. We would definitely come back here.
Annette and Riley were very helpful in finding me a reliable new used vehicle!  They also fixed a problem I found the next day free of charge. Definitely would buy from them again!
I highly recommend Cornerstone, Plymouth if your looking to purchase a car. My sales rep Gerald Foster and Ryan were awesome to work with. I still can't believe I'm driving the car of my dreams.. The whole process went very fast and Gerald took the time to find the SUV I was looking for. When I saw the sign outside that said "God is able" I knew I was in the right place and drove right in the lot. Love this place and would highly recommend it to anyone looking to buy a new car. Ask for Gerald Foster, he's ...
Today I went to Cornerstone Plymouth for a vehicle I worked with Al, Annette and I apologized I don't remember the gentleman who process my application, but I was treated with kindness and respect. Al answered all my questions regarding the vehicle I choose. The gentleman processing my app worked hard at getting me approved with the right lender. Annette explain all the documents to me before having me sign, she took time answering any questions I had on payment options weekly, Bi-weekly or monthly, she was very courteous and patient. Any vehicle I purchase will be from Cornerstone. THANK ...
Great prices! More importantly, great staff and experience! There was no pressure, I was comfortable driving and picking what I wanted and the staff is friendly and very educated! I love the payment calculator! My first new car and I have no regrets. Extended shot-out to Caleb G my sales agent. Cornerstone I Highly Recommend! Thanks Cornerstone
I had a very refreshing experience buying a car from Cornerstone. I worked with Riley, Ryan, and Annette. Very down to earth folks...kind, caring, and honest. No games played here. I highly recommend to anyone. Will be a return customer.
Caleb was great, everyone made us feel like family!
I had lost all hope of buying a new car. I had emailed Annettte and she got back to me right away. It was even her day off. She said that she thought that they could help me. I was then contacted by Riley. He worked with me and said that he was going to help me. I still did not believe him. He was honest and patient with me and made me feel comfortable. I did not feel pressured at all. Riley stayed after they closed and waited for me to come back with my trade in. I drove ...
This was by far one of the BEST used car dealerships we have ever been to! We were so sure we weren't going to get approved but they went above and beyond to work with us and we drove off the lot with vehicle that we couldnt be more happy to have! Thank you John for the excellent customer service!