My Check Engine Light Went On — What Now?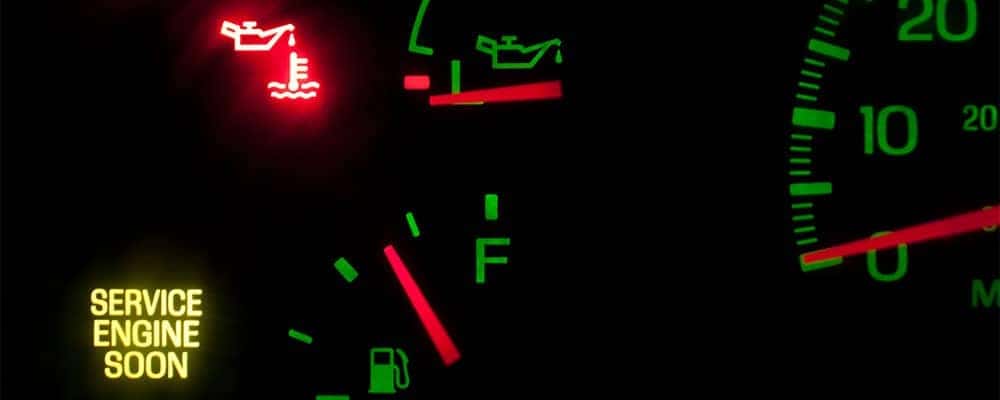 Say you're taking a trip from Minneapolis to Maple Grove and the dreaded "check engine" light in your instrument cluster lights up. Your stomach might turn at the thought, but don't panic! The check engine light light can signify plenty of minor issues, not just major problems. "So, what do I do when my engine light came on?" We can help you get the answers you need.
"Why might my check engine light be on?" So let's do some troubleshooting. And if you're still stumped aftward, don't hesitate to bring your car into the Cornerstone Plymouth's service department so we can get to the bottom of it.
Why Might My Check Engine Light Be On?
"My service engine light is on. What does that mean?" Some of the most common reasons that your Check Engine light might be on include:
Reason
What Could Happen if You Don't Get Service
Oxygen sensor replacement warning

Decreased efficiency
Damage to the spark plugs and/or catalytic converter

Loose, damaged, or no gas cap
Airflow sensor replacement warning

Will fail emissions test
Decreased performance and efficiency

Catalytic converter replacement warning

Damage to parts such as the catalytic converter, oxygen sensors, spark plugs, etc.
Decreased performance and efficiency

Spark plug replacement warning

Decreased performance and efficiency
Damage to parts such as plugs, catalytic converter, oxygen sensors, ignition coils, etc.
How Can I Troubleshoot the Check Engine Light?
Even something as simple and easy as not tightening your gas cap enough can cause the Check Engine light to turn on, so that should be the first thing you check on. If you've got some car repair experience, you might try replacing individual parts if the problem persists, but it will likely be a timesaver to bring your vehicle in to a professional.
Make the Trip From Minnetonka to Get Help at Cornerstone Plymouth
Fortunately, the factory-trained experts at Cornerstone Plymouth can diagnose and repair whatever is causing your Check Engine light to cry for help. Schedule an appointment today, or just visit us during our regular hours.
Our Service Specials
Recent News From Cornerstone Plymouth
If you're thinking about purchasing a Ford F-150 for your next Maple Grove vehicle, you'll want to consider a few different factors – cost, bed size, cab options, engine, and more. However, you should also be considering the Ford F-150 curb weight as part of your buying process. What is the weight of a Ford F-150…

The Ford F-150 is one of the most powerful and strongest trucks on the market thanks to its incredible towing capacity. Let the experts at Cornerstone Plymouth walk you through the towing capabilities of each of these newer Ford F-150 models, and find the one that's right for your budget as well as your needs. Used…

SUVs are reliable for city or off-road driving and can even tow an impressive amount of weight. The Nissan Rogue takes the average SUV on the market to a new level, offering a maximum towing capacity of 1,350 pounds. With this capacity, you can tow mountain bikes and kayaks for an outdoor field day…