How Can I Finance a Used Car?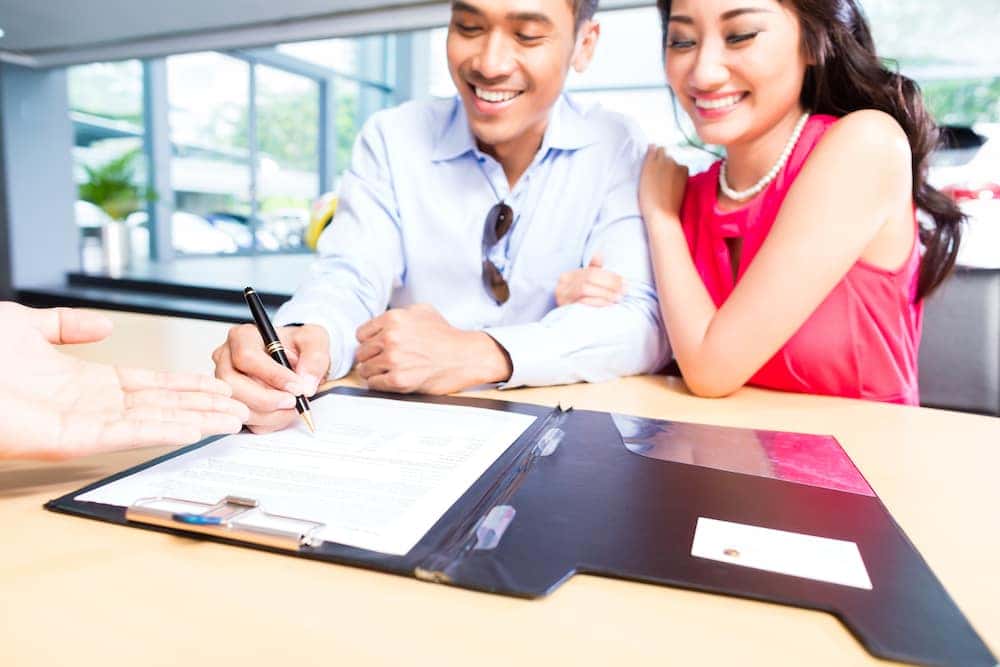 Buying a used car for your daily Minneapolis area drive is a great idea. Not only can you save yourself thousands compared to buying a new car, but you can also get more car for the money while you're at it. But do you know how much car you can afford or how to finance your used car? We do. Read on to learn about the three most common ways to get financed, so you can take home the car you need, and skip the hassle.
Get Bank Pre-Approval
Banks and credit unions around Maple Grove often allow shoppers to secure financing based on their credit, the cost of the vehicle, and other criteria. Typically, you'll need to schedule an appointment to speak to a loan officer to discuss your needs and provide proof of income before they will consider loaning you the cash you need. If you have excellent credit, this is a good way to secure the funds you need to purchase your vehicle. If your credit is less than perfect, however, you may need to consider a subprime lender, such as a "Buy Here Pay Here" financing. Don't count yourself out for a loan even if you have bad credit, however, as you may still be approved!
Buy Here, Pay Here Financing
For car shoppers with poor credit, "Buy Here, Pay Here" is an option available from some dealerships and select cash advance branches in the Minnetonka area. While these loans can secure the money you need, they tend to require a higher down payment, have very high-interest rates, and can require you to establish automatic payments to ensure you aren't late with your remittance. If you ever do find yourself short, fees can be very high, and repossession can occur without much warning.
Dealer Financing
Another option and one growing in popularity is dealer financing. Dealer financing offers the best of both worlds, allowing shoppers to be pre-approved for a set purchase amount prior to choosing their vehicle. The benefit of this, of course, is that you can make use of online tools that allow you to:
With these tools, you can adjust the down payment amount, term, and purchase price of your used car or truck until you find a payment that suits your budget. Learn how to trade-in your vehicle, then take advantage of in-house used car financing today!
Regardless of the financing method you choose, you will need to provide proof of your identity, residency, and income before approval. Get the best deal on your used car by learning what a good interest rate is and how to negotiate for one. Here, we offer a wide variety of used vehicles for sale from popular makes like Jeep and Nissan. To learn more or to schedule a Brooklyn Park area test drive of a new or used vehicle, contact Cornerstone Plymouth near New Hope today.
---
More on Used Car Financing
A new vehicle is a big investment, and for most drivers, which makes choosing a truly satisfying car is of the utmost importance. For many, making the right decision means asking, "How expensive of a car can I afford?" Choosing a vehicle that's too pricy can really derail your monthly finances, but settling for a…

Contact UsApply For Financing Considering Buy Here Pay Here (BHPH) vs. dealership financing? The idea of avoiding banks and other traditional lenders might seem tempting, but here are just a few of the unexpected things you'll often face with Buy Here Pay Here auto dealers: High Interest Rates Large Down Payment Lack of Choice No…

Contact UsApply For Financing Should You Finance With a Dealership, or Bank? If you're searching for a used car in the Minneapolis area, taking advantage of car financing is a great idea. However, it's important to do your research before you sign documents at the dealership. This research ensures that you get the…