Learn How to Check the Oil Level in Your Car
If you drive a brand new vehicle, your model may include an electronic oil monitor which displays your oil level on the dash. If not, you'll need to know how to check car oil the hard way! Luckily for our friends and neighbors, the "hard way" isn't all that difficult. In fact, this check only takes a few moments when you follow the steps laid out below:
Park your vehicle on level ground. Shut off the engine and give it plenty of time to cool.
Open the hood and locate the vehicle's dipstick.
Retrieve the dipstick from its sheath and wipe it off. Then, reinsert it.
Now, simply pull the dipstick out once more to get an accurate read on your oil levels.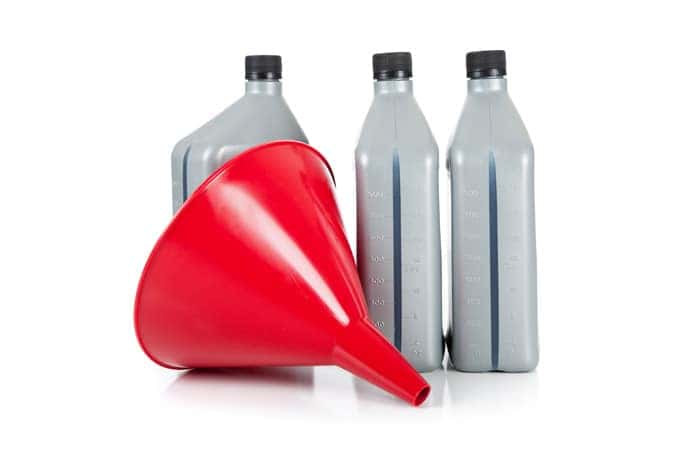 Most dipsticks will indicate the proper oil level with a "Fill" line or with cross-hatched markings on the site. If you're in this range, or close to the "Fill" line, you should be good to go. If not, you'll want to add some more oil before you get back on the road. If your oil is particularly dirty, or full of small metal particles, you might be dealing with a bigger problem. Have an expert take a closer look right away.
Since putting too much oil in your engine is almost as bad as running on empty, you'll want to fill your oil tank up slowly, checking your oil level periodically, as you go. What's more, since many vehicles require a specific type of oil, it's always a good idea to check your owner's manual to find out what kind of oil to use. While you're under the hood, you may want to learn why changing your oil is important, how to check your transmission fluid, or how to maintain your other important fluid levels.
Let the Cornerstone Plymouth Service Team Keep Your Car in Prime Condition
Our team is happy to be of service to drivers from all over the Maple Grove and Brooklyn Park areas. Whether you're ready to schedule an appointment, or you just want to learn more about DIY auto service, you can count on the Cornerstone Plymouth service department to provide the help you need. Explore our service FAQs or contact us with questions, today!
Interested in saving big on necessary service and maintenance? Make sure to check out our rotating Plymouth auto service coupons before you decide to pay us a visit, and don't forget to take a closer look at our Cornerstone-exclusive You+ Service plan.
Car Maintenance Coupons at Cornerstone Plymouth