How to Change Your Windshield Wipers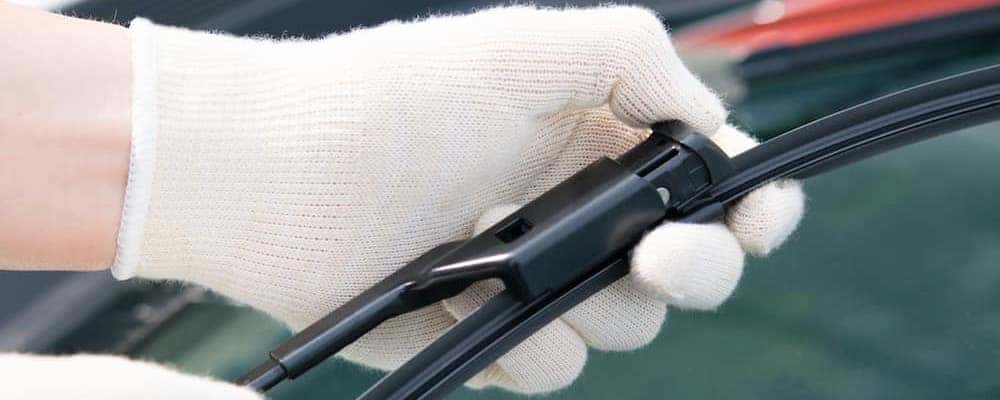 Every car has them and, if you plan to survive the Minnetonka winter, they need to work well. We'll teach you how to tell when your wiper blades are ready for a change, how to do the job yourself, and what it will cost if you decide you want someone else to handle the job for you. Consult our guide for finding the right size windshield wiper for your car if you're unsure of what you need.
How Often Should You Replace Your Windshield Wipers?
The roads in Brooklyn Park and Maple Grove can be brutal in the depths of winter with heavy snow, deep cold, ice, and road salt all having an impact on the lifespan of your rubber blades. While most are designed to last 6-12 months, you may find you need to change them out sooner. If your blades aren't doing their job, give them the once over to make sure they're the issue before you spend money on maintenance you may not need.
Issues to look for include:
Cracked Rubber
Separated Blades
Screeching Noise
Gaps in Windshield Clearing
Scratches to Windshield Glass
Chunks of Blade left Behind
Pull your wiper blade up and run your finger carefully along its length. If you feel dirt or debris, you may just need to clean it off with some glass cleaner. If pieces are missing, however, you'll need new ones.
How Much Does It Cost to Get Your Windshield Wipers Replaced?
The cost of windshield wiper replacement is far less than hitting your favorite Minneapolis venue to catch a show and far more important. You can choose to go to a local parts house and buy a new set, installing them yourself or you can visit our service center (we don't just fix check engine lights) and have one of our certified technicians do the job for you.
If you choose to go the DIY method:
Place your wipers in the full upright position.
Pull the wiper carefully away from the windshield.
Depending on the type of blade you have you'll need to turn the blade and pull it off, depress a tab to pull it off, or slide it off the wiper arm. Instructions should be located on your windshield wiper blade packaging.
Remove and discard the wiper blade.
Install the new blade reversing the steps you just completed.
Replace the blade on the other side.
Clean your car's windshield thoroughly to prevent dust and dirt from getting under the wiper blades.
Carefully place your windshield wipers back in their regular position.
The whole process of replacing your blades shouldn't take you more than a few minutes and costs should be minimal. If, however, you're in a hurry to get on the road to visit the Minneapolis Sculpture Garden or another Minneapolis attraction, we can take care of you for just the cost of your new blades. Schedule your appointment today and let us help you see what you've been missing.
---
More Car Maintenance Tips
Imagine it's January, the coldest day of the year, and you climb into your freezing car and turn the key, expecting the glorious sound of combustion. Instead, you hear clicking, maybe a little catch, and then nothing. It's late, you're tired, and now you're trapped in a Maple Grove parking lot with a dead battery….

Every car has them and, if you plan to survive the Minnetonka winter, they need to work well. We'll teach you how to tell when your wiper blades are ready for a change, how to do the job yourself, and what it will cost if you decide you want someone else to handle the…

Colder weather is coming to folks in Maple Grove and Minnetonka, which means it's time to make sure your car battery is in good shape. But how long is a car battery meant to last? In ideal conditions, a battery could last as long as six years, but there are various factors that can impact…