How Long Do Car Batteries Last?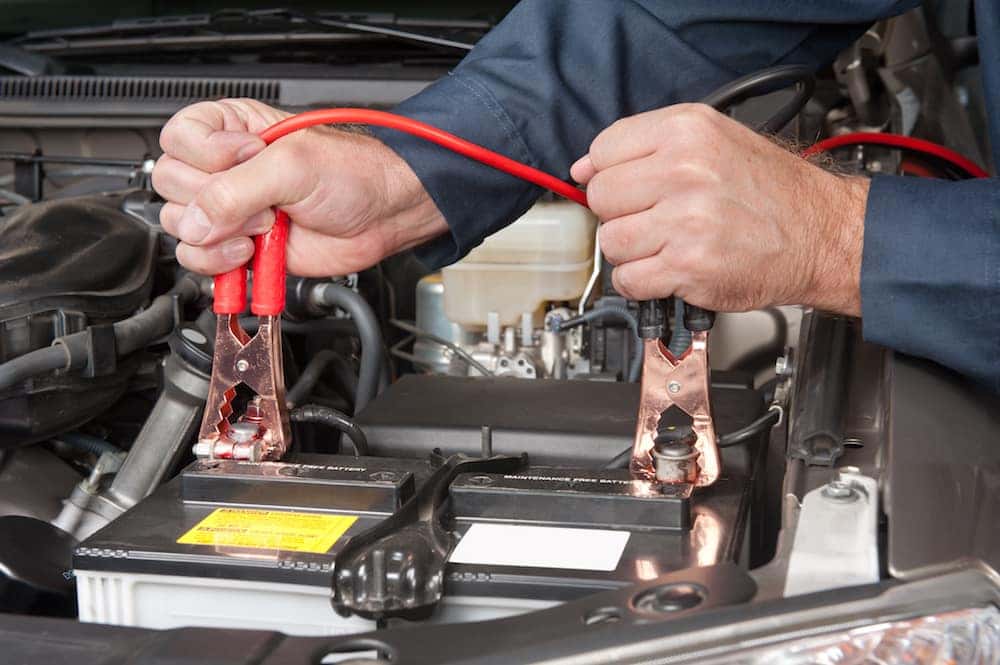 Colder weather is coming to folks in Maple Grove and Minnetonka, which means it's time to make sure your car battery is in good shape. But how long is a car battery meant to last? In ideal conditions, a battery could last as long as six years, but there are various factors that can impact the life of a car battery, which is typically between two and five years. Find out more about your car battery, as well as why your check engine light could be on, how to program your Ford key fob or Chevy key fob, and how much monthly car maintenance costs with Cornerstone Plymouth.
What Affects Car Battery Life?
The single largest factor that impacts the life of your battery is temperature. Extreme heat can kill a battery, but–as so many of us know all too well–the extreme cold of Minnesota winters can also kill your battery. Another factor that can shorten the life of your battery is if you only use your car for short trips.
How Do I Know When My Car Needs a New Battery?
Being stranded with a dead battery is frustrated. Avoid it by taking proactive steps, including watching out for the following tell-tale signs your car battery needs to be replaced:
Your car battery fluid level is low.
Your car battery case is bloated.
You see battery fluid that has leaked under your car when you move it.
Your check engine light is on.
Your engine is cranking more slowly.
Your car battery is old.
How to Extend Your Car Battery's Life
The easiest way to extend your car battery's life is to make sure it always stays fully charged. You can do this by double checking that your lights are off and your accessories are unplugged. Also, take the time to ask technicians to check your battery when you come in for service.
Get Auto Service Near Minneapolis at Cornerstone Plymouth
Count on the team at Cornerstone Plymouth for all your auto maintenance and repair need near Brooklyn Park, and follow us to learn about things to do in the area–including the best concert venues in Minneapolis and the Minneapolis Sculpture Garden. For more car maintenance help, take a look at our run-down on the importance of a car's alternator, or find out the difference between premium gas and regular gas.
---
More on Car Maintenance
Imagine it's January, the coldest day of the year, and you climb into your freezing car and turn the key, expecting the glorious sound of combustion. Instead, you hear clicking, maybe a little catch, and then nothing. It's late, you're tired, and now you're trapped in a Maple Grove parking lot with a dead battery….

Every car has them and, if you plan to survive the Minnetonka winter, they need to work well. We'll teach you how to tell when your wiper blades are ready for a change, how to do the job yourself, and what it will cost if you decide you want someone else to handle the…

Colder weather is coming to folks in Maple Grove and Minnetonka, which means it's time to make sure your car battery is in good shape. But how long is a car battery meant to last? In ideal conditions, a battery could last as long as six years, but there are various factors that can impact…