How Does Trading in a Car Work?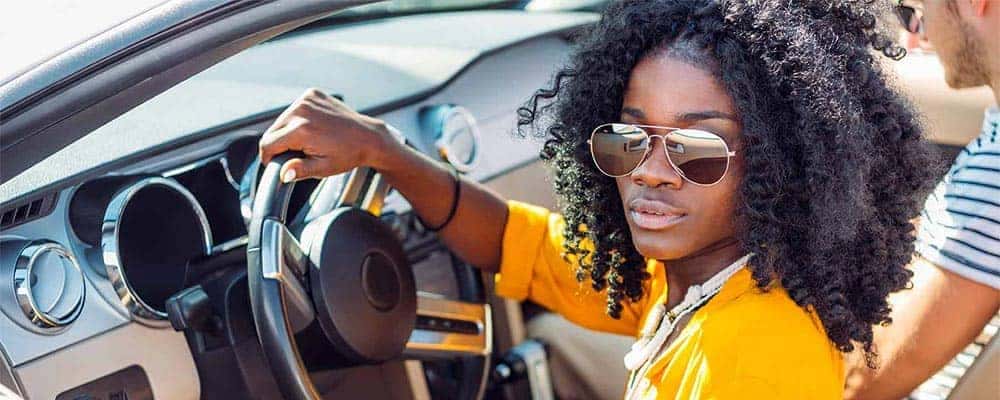 Plymouth drivers enjoy having a car that makes sense for their needs, which sometimes means getting out with the old and in with the new. If you currently have a vehicle that's no longer working for you, then you may want to trade it in for a different model. This process is pretty easy, but it does require you to fully understand how everything works to ensure you're not being taken advantage of. You'll want to know your vehicle's value, get an estimate, and then negotiate the deal.
Find Vehicle Value
In order to fully understand how to trade in your vehicle for the best value, you need to first know what it's worth. Do some research on your car to find out what you can expect to get. You can use tools like the Kelley Blue Book website to see what the average going rate for your vehicle is. You can also look at what other models like yours are going for on private websites as well as on dealer websites. By knowing this information, you can start to have an idea of what you'll get for your vehicle if you decide to trade it in for something else.
Estimate
Once you know what your vehicle's value, you can use this to start getting some quotes. Most dealerships will give you an estimate for your vehicle as a trade in, so visit those in your area that offer this service. Use what they say against what you know about the value of your vehicle to see if this is a good price for you. If you like what you hear, you can then use that information to decide where you're going to trade in that vehicle for the best price.
Negotiate
Depending on where you're going to trade in your vehicle, you can also start to negotiate the value of your trade. For instance, some dealerships may give you additional incentives, such as additional money towards a new vehicle if you opt to purchase from them, or possibly giving you some other perks towards a new car. Plus, if you know that other dealerships in the area are offering more for your trade, use this to help the dealership of your choice to get you the price you want for your vehicle.
Trade In Your Vehicle at Cornerstone Plymouth
Cornerstone Plymouth helps Plymouth drivers get the most money for your trade in. Not only do we value your trade, but we also have a great selection of new and used vehicles for you to choose from to trade your vehicle in for. Visit us today!
Recent News From Cornerstone Plymouth
2022 Model Shown A versatile and capable SUV, the 2020 Ford Escape is popular on the Minneapolis roads for a reason. With several engine options that include both traditional gas-powered engines and hybrid drivetrain systems, along with a variety of performance features, this Ford SUV is sure to enhance your daily drives. But, when it…

The 2020 Nissan Rogue is a top pick for families and adventure-seekers around Minneapolis. Filled to the brim with comfort features, technology, and open space, the 2020 Nissan Rogue interior is perfect for those going on long road trips or needing to pack the whole crew in to run errands around Maple Grove. See all the…

If you're thinking about purchasing a Ford F-150 for your next Maple Grove vehicle, you'll want to consider a few different factors – cost, bed size, cab options, engine, and more. However, you should also be considering the Ford F-150 curb weight as part of your buying process. What is the weight of a Ford F-150…