How do I Clean My Leather Car Seats?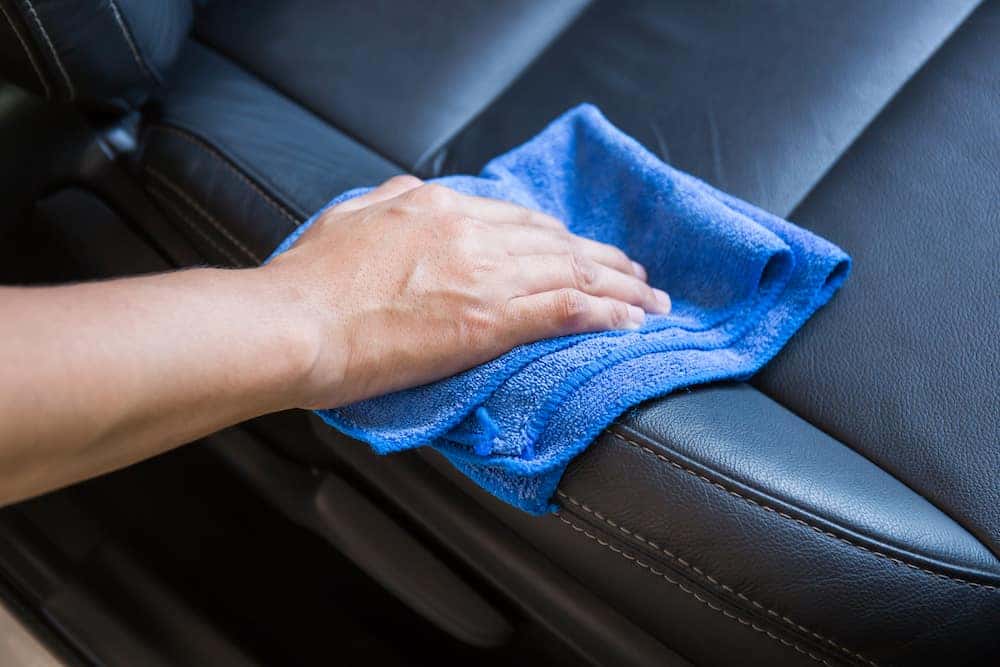 Purchasing a used vehicle with leather seats near Minnetonka makes your exciting purchase even better. Because leather seats are more luxurious than cloth seats, they do require more care to keep them in tip-top condition. Follow these tips from Cornerstone Plymouth to maintain the cleanliness and condition of your leather seats.
How to Keep Leather Seats in Good Condition
Vacuum Your Seats: Remove any dust, dirt, or debris from your seat crevices with a vacuum.
Clean Your Seats: Apply a pH-neutral cleaning solution to a microfiber cloth and soft-bristled brush, and then use it to gently clean the leather seats. Ensure you don't get any of the liquid cleaner into your perforated seats.
Condition Your Seats: With a new microfiber cloth, you can rub a leather conditioner into the seats.
Protect the Leather: Once clean, you should keep your vehicle out of the sun to help maintain the condition of the leather. Keep your vehicle out of the sun around Minneapolis by parking in garages or under trees.
What Cleaning Products to Use on Leather Seats
Use a colorless, damp cloth to lightly dust your leather car seats. If you need a more thorough wash, use warm water with a bit of soap — or opt for a a specially made leather cleaner. Check your owner's manual for recommendations on what's the best material to use for cleaning your car's leather seats. Or, conduct research to see what the best type of leather conditioner is for your specific car seats.
What Cleaning Products to NOT Use on Leather Seats
Stay away from these cleaning products when maintaining your leather seats, as they may do more damage:
Sharp objects that may scratch
Dark cloths
Detergents
Furniture polish
Household cleaner
Want to Know More About Maintaining Your Car?
Contact us to find out more about how to care for your leather seats in your car in Plymouth. We'll be happy to provide recommendations and additional information, whether it's about cleaning your leather car seats, cleaning rubber or carpet floor mats, removing stickers from a car, properly washing a car, or another maintenance issue.
---
More on Car Maintenance
Imagine it's January, the coldest day of the year, and you climb into your freezing car and turn the key, expecting the glorious sound of combustion. Instead, you hear clicking, maybe a little catch, and then nothing. It's late, you're tired, and now you're trapped in a Maple Grove parking lot with a dead battery….

Colder weather is coming to folks in Maple Grove and Minnetonka, which means it's time to make sure your car battery is in good shape. But how long is a car battery meant to last? In ideal conditions, a battery could last as long as six years, but there are various factors that can impact…

If you've noticed that your check engine light is on, now is a good time to check car fluid levels — including engine oil, brake fluid, and other automotive fluids. The certified technicians at Cornerstone Plymouth are happy to take care of your auto maintenance needs near Maple Grove, but we're also here to help…