What are the Best Used Sedans?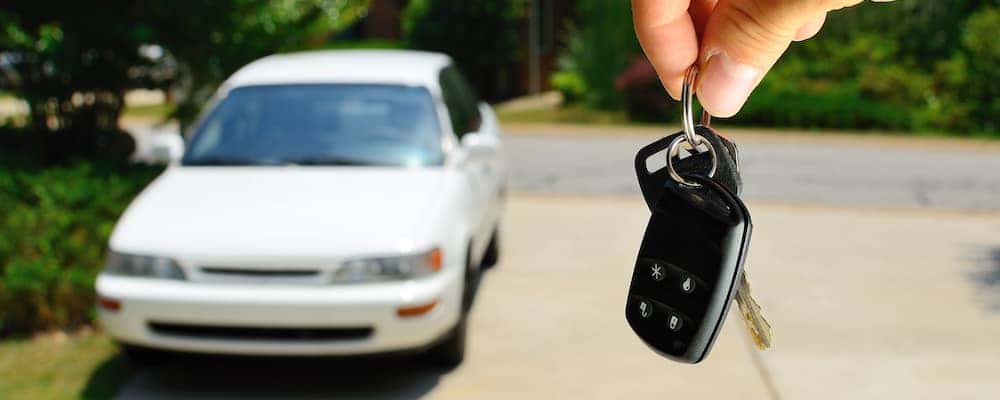 If you're ready to upgrade your Maple Grove area drive, but don't want to destroy your budget on an overpriced new car, then buying a used car from Cornerstone Plymouth could be the answer you've been searching for. We offer access to the best used sedans on the road today, many with shockingly low miles, at prices that will make you wish you had dropped by sooner.
Luxury for Less
While our inventory is always changing, you can frequently find some of the top names in luxury, including:
Cadillac
Lincoln
Lexus
Audi
Infiniti
These vehicles are often equipped with the latest tech features like navigation, infotainment, satellite radio, rearview cameras, and more at a fraction of the cost you would pay if you chose to buy new.
Best Sedans Under $15K
You don't have to spend a lot on your used car purchase to get a reliable vehicle. Many of our Minnetonka area trade-ins still have plenty of life left in them. You can find competitive prices on the best used sedans around, including gas-sipping hybrids, efficient compacts, and sporty models that will have other Brooklyn Park looking on with envy. Some of our current offerings under $15,000 include popular models such as:
Nissan Altima
Toyota Corolla
Ford Fusion
Hyundai Accent
Chevrolet Cruze
So, even if you're brand loyal, or there are features you cannot bear to be without, the chances are good you'll find it, and more, at a price that will leave you smiling. Check out our used Hyundai inventory, pre-owned Nissan models, and used Dodge Grand Caravan lineup today!
Why Choose Cornerstone Plymouth?
At Cornerstone Plymouth, we offer more than just access to the best used sedans on the market; we make every aspect of buying and owning your car hassle-free as well with tools that allow you to:
Search Our Inventory Online
Calculate Your Payment
Apply for Financing
Check for Special Offers
Schedule Service
Order Parts
And, because we value your loyalty and your time, we offer the You+ Service Plan. With this convenient plan, you can pre-pay for regular maintenance service in advance, which saves you time, money, and headaches when it comes time to take care of your new or used vehicle. Learn more about the plans and see which one might be right for you.
It's all part of the services we provide to help you make the most of your New Hope commute and every drive in between. Drop by today and see the Cornerstone Plymouth difference in action.
More on Used Cars in Minneapolis
The Ford F-150 is one of the most powerful and strongest trucks on the market thanks to its incredible towing capacity. Let the experts at Cornerstone Plymouth walk you through the towing capabilities of each of these newer Ford F-150 models, and find the one that's right for your budget as well as your needs. Used…

If you're ready to upgrade your Maple Grove area drive, but don't want to destroy your budget on an overpriced new car, then buying a used car from Cornerstone Plymouth could be the answer you've been searching for. We offer access to the best used sedans on the road today, many with shockingly low miles,…

If you're ready to replace that old clunker, or you want to add an affordable, reliable second car to your driveway, you'll need to know which vehicles will give you more value for the money you have to spend. Read on to see our picks for the best used cars under $15K that won't require…