Best Concert Venues in Minneapolis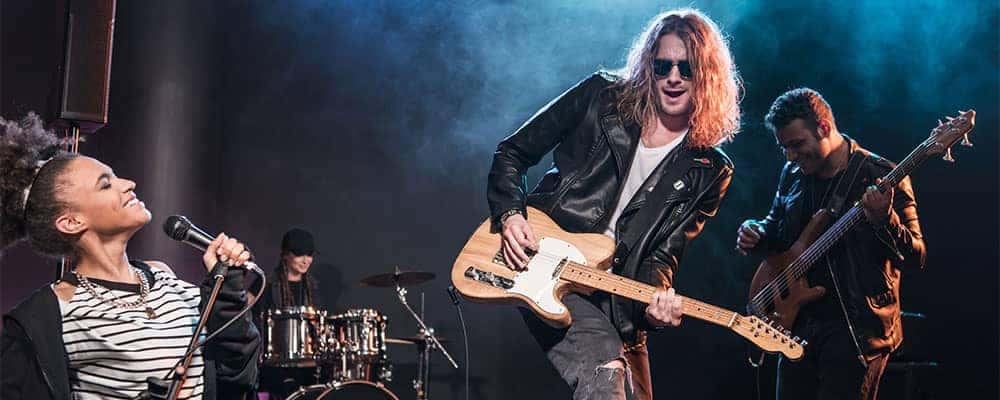 Minneapolis is a musical Mecca with acts ranging from solo blues performers to wild jazz ensembles and everything in between. If you're as big a fan of new bands as we are, you owe it to yourself to hit the top spots to catch the best new and established acts on the planet, coming soon to one of these world-class venues.
The Cedar Cultural Center
The Cedar is committed to bringing unique voices to the twin cities. The center specializes in world music, folk, indie, and experimental sounds, and offers an exciting array of acts with more than 200 musical shows per year. The Cedar doesn't limit their offerings to just inspiring tunes, however, they also offer artist residencies, educational programs, community events, workshops, dances, and films for the public to enjoy.
First Avenue and 7th St Entry
Just a quick jaunt from Maple Grove, First Avenue and 7th Street Entry offers music on two fronts; the Mainroom, a 1550-person music hall that hosts more than 200 live music events every year and a second, smaller 250-seat venue that plays home to more than 350 events annually.
But that isn't all.
First Avenue also has a secondary location, in St. Paul known as the Turf Club, a 350-person music venue that hosts more than 200 shows per year, as well as the intimate "Clown Lounge" with seating for an additional 60 patrons, making it ideal for private parties and new artists just making their mark on the Twin Cities music scene.
Fine Line Music Café
Fine Line café and nightclub features local and international artists in a unique bi-level space that is lauded for its superior sound. The venue, a short trip in from Brooklyn Park, prides itself on its unique flavor and offers an exceptional space for up-and-coming artists to make their presence known. While the Café is most well known for its evening attractions, it also opens during the day for meetings and is available for rent for special events.
Dakota Jazz Club & Restaurant
Not only can music lovers catch renowned acts like Beausoleil and the Mae Simpson Band in the 350-seat café, they can enjoy a gourmet meal from the chef-driven menu while they watch. The venue features a full restaurant and bar and offers access to private dining rooms special events, making the perfect spot for weddings, receptions, and exclusive parties.
About Cornerstone Plymouth
Cornerstone Plymouth provides the Minneapolis area with affordable used cars. If you need a way to get to your preferred concert venue—or need pizza suggestions—contact an associate at Cornerstone Plymouth and learn how easy and lucrative trading your old car in on a new car could be.