The Best Breakfast in Minneapolis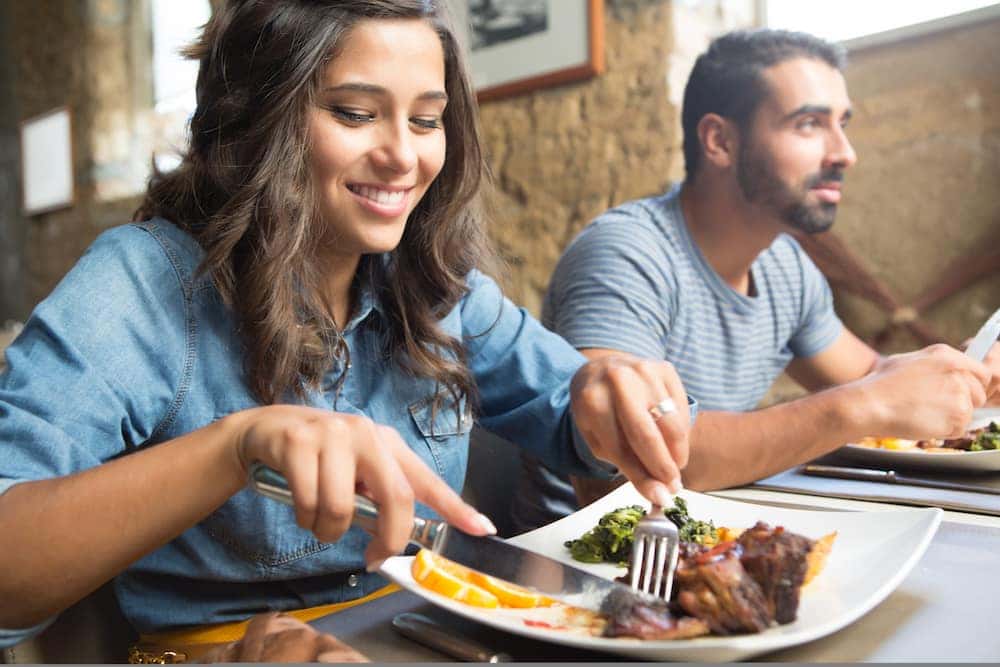 Before you go in search of the perfect new or used car at Cornerstone Plymouth, you'll need to fuel up first. You can opt for a fast-food joint with a cookie-cutter menu, or you can choose one of the joints on our menu and get a belly full of hearty Midwestern fare that will give you the energy you need to negotiate a killer deal.
Hazel's Northeast
Head a bit north towards Brooklyn Park, and you'll find a neighborhood staple – Hazel's. There you'll enjoy delicious breakfast favorites like savory hash browns and eggs, fluffy Belgian waffles, chicken fried steak, and of course, biscuits and gravy, made from locally sourced foods and the freshest produce around.
Location: 2859 Johnson St. NE, Minneapolis, MN
Hours: Sunday, 8:00 AM – 3:00 PM
Monday – Saturday, 7:00 AM – 9:00 PM
The Kenwood
If you find yourself in the mood for a breakfast that is as pretty as it is delicious, the Kenwood is an excellent choice. A straight shot from Minnetonka on MN-7 E, the Kenwood serves a revolving menu of seasonal American and European foods like smoked pork belly, omelets, fresh pastries, and grits, all from local sources.
Location: 2115 W 21st St., Minneapolis, MN
Hours: Tuesday – Thursday, 8:00 AM – 9:00 PM
Friday – Saturday, 8:00 AM – 10:00 PM
Sunday, 8:00 AM – 9:00 PM
The Egg House Café
Located between Minneapolis and Maple Grove, the Egg House Café pride's itself in their large portions of tasty home-cooked food with staples like biscuits and hash, as well as house specialty platters big enough to feed two for under $10.
Location: 6418 Bass Lake Rd, Crystal, MN
Hours: Monday – Sunday, 6:00 AM – 2:00 PM
The Lowry
Just down Hennepin Ave from the Minneapolis Sculpture Garden is one of the best offerings of the Blue Plate Restaurant Group – the Lowry. With features like Nutella Waffles, sweet potato hash, fluffy spinach frittata, and tasty mimosas, you might just decide you want to stay all day.
Location: 2112 Hennepin Ave, MN
Hours: Monday – Sunday, 6:30 AM – 2:00 AM
What are Your Favorite Breakfast Spots?
With so many options for delicious foods at budget-friendly prices, budgeting for those monthly car maintenance tasks won't be so hard after all. What do you think? Did we get it right? Drop us a line in the comments section below and let us know if missed one of your favorite joints to start your day.
---
More Local Tips
Before you go in search of the perfect new or used car at Cornerstone Plymouth, you'll need to fuel up first. You can opt for a fast-food joint with a cookie-cutter menu, or you can choose one of the joints on our menu and get a belly full of hearty Midwestern fare that will give…

The Walker Art Center and its Minneapolis Sculpture Garden tours both provide culturally rich and relaxing things to do in Minneapolis. Just a short drive from Brooklyn Park, MN, the Sculpture Garden is located on the grounds of the Walker Art Museum and provides an opportunity for art lovers of all ages to get up…

Have More Questions? Minneapolis is a musical Mecca with acts ranging from solo blues performers to wild jazz ensembles and everything in between. If you're as big a fan of new bands as we are, you owe it to yourself to hit the top spots to catch the best new and established acts on the…